Edward-Saidi Tingatinga (1932-1972) b Tanzania
The originator of the style of painting which has taken his name as its title.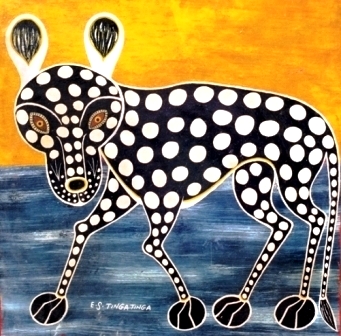 Edward-Saidi Tingatinga  was born in Southern Tanzania on the border of Mozambique in a remote village called Ngapa. His mother was a Makua and his father came from an Islamic tribe called the Ndonde. All these components become important in adding up to the success of a man who lived an early, rural pastoral life with no formal schooling.