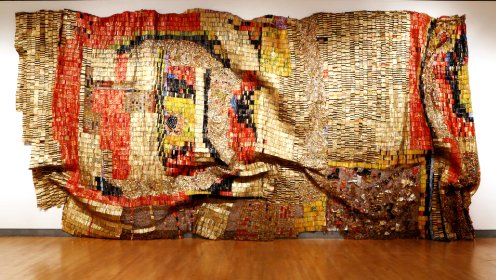 El Anatsui  b 1944, Anyako, Ghana
This contemporary African artist lives and works between his birthplace Ghana and his adopted place of residence, Nigeria after taking up a teaching post in Nsukka in 1975. Seldom has an individual from Africa had such impact on world aesthetics.
Currently the Professor of Sculpture at the UNN (University of Nigeria at Nsukka), El Anatsui also runs his own commercial workshop where, along with his team of helpers, he creates his world-renowned, mixed-media wall sculptures.