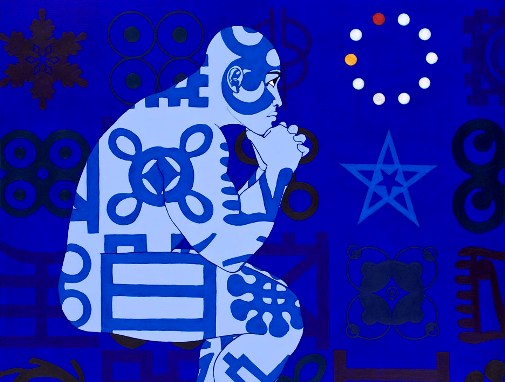 Creating a pattern is an applied art. 
Patterns can have great impact…. be it subtle or dramatic, repeatedly used motifs are attention grabbing and they can create texture and set rhythm to any piece of artwork or craft.

In art and design
Artists use patterns to define their work, not only in a literal, visual way but also behaviorally; it becomes part of the process of their work and their actions, a method that incorporates structure into the artwork.
Patterns are most often used for their pictorial and decorative qualities but fine artists employ patterning in a more intellectual capacity. With them it is often used symbolically as well as being applied methodically to create good design, composition, interest and rhythm in an art piece.
Pablo Picasso, the father of Modern Art used lines in vertical, horizontal, angled and cross hatched fashion to create frisson and energy in this extraordinary painting. The repetition of this one element allows some order to the disarray and the black shapes stand out as breathing spaces in the jumble of geometry. The influence of African masks and figures on his work is clearly seen here in both the style and placement of patterning on the female figure on the left.